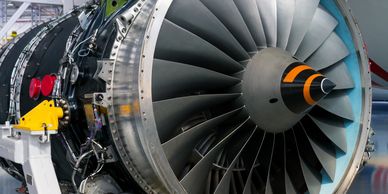 Agriculture
Aircraft
Automobile
Beverage
Construction
Distilleries
Electric Power
Food
Hospitals
Iron & Steel
Marine
Mining
Paper
Petroleum
Pharmaceutical
Plastics
Rail
Textiles
AIR QUALITY
Reduction of oil carryover from oil flooded equipment can be removed after compression to a .0003 Micron.

COMPENERGY

offers filtration for Class D Breathing Air and Pressure Dewpoints to -100 degrees F.
Oil-Free and Oil-Less applications for sensitive applications from Dry Rotary Screw, Centrifugal and Reciprocating Compressors.
AIR CAPACITY
Up to 125,000 CFM capacity provided by Centrifugal Compression and Rotary Screw, Reciprocating, Oil-Free, or Oil Less, positive displacement air compressors for medium flow applications.
Pressures to 5,000 PSIG.
Industrial Receivers to 16' diameter.
AIR SYSTEM MANAGEMENT
COMPENERGY

offers unique Air System Management that can be systematically implemented throughout the life of your Equipment that can prevent costly downtime. Our Factory Representation throughout the world ensure Service and Parts when you need it.
NEW AT COMPENERGY
COMPENERGY

is proud to be teaming up with

FORTIS, LLC.

Their Engineered Process Equipment along with our Compressed Air Solutions make us a powerful Team for your next project!
PLANT AIR SURVEYS
You have capacity requirements,

COMPENERGY

has your answers. Whether you need assistance remotely, or want a full Plant Survey,

COMPENERGY

has over 35 years of experience to get the right equipment first.